Sheds are often easy targets for thieves as they often contain quite high value items. We sell a range of items to help improve the security of your shed and the items within them. Items are available for order with our Shed, Workshop, Summerhouse and Beach Hut ranges.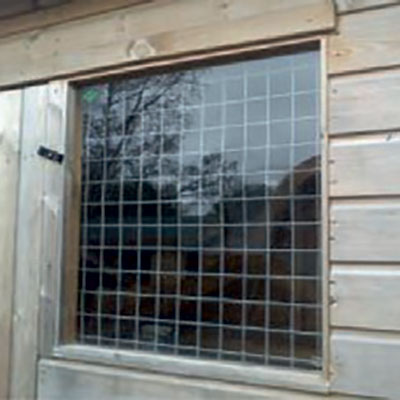 Galvanised Security Grills
The galvanised security grills are available with all sheds and workshops windows. The grills are £29.00 each and include fitting when purchasing a shed.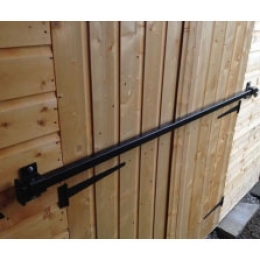 Security Door Bars

Our security door bars are heavy duty, galvanised and available to fit standard shed doors, double doors, and also our thicker workshop doors. Bars start at just £69.00 for a 3ft bar including fit, up to £99.00 for a 6ft bar.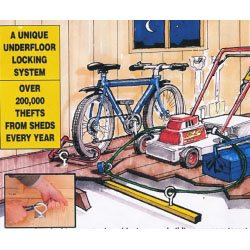 500mm Strong Hold Security Floor Bar
Keep your belongings secure and chained down with this underfloor security bar with two loops. The price includes fitting or can be supplied only.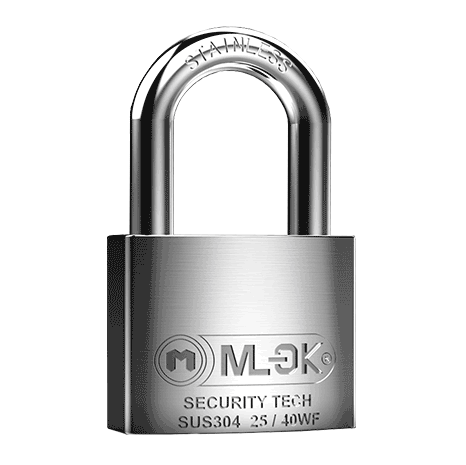 Heavy Duty Padlock and 3 Keys
Heavy duty padlocks and set of 3 keys. These have a secure, double locking mechanism with anti-cut and anti-saw steel which can take a maximum pressure of 20 ton hydraulic cutter!