Protek Royal Exterior
£39.00 – £65.00
Specifications
Protek Royal Exterior is a quick-drying water-based product that is robust, hard wearing and can be applied to all pressure-treated timber.
For untreated interlocking cabins, we recommend Protek Wood Preserver at £65 per 5 litre tin, then staining inside and out with 3-4 coats of Protek Royal Exterior.
Features
Long-lasting protection
Low VOC (Volatile Organic Compounds)
Low odour
Water-based with linseed oil – natural renewable resource
Rich long-lasting colour
Water-resistant with UV protection (Excludes Royal Clear)
Microporous high-build coating
Coverage: 1 litre will cover approximately 8m2
It is recommended that 3-4 coats be applied. Protek Royal is a high-build formulation, so each extra coat increases the colour, sheen and protection to help weatherproof your building. For added protection, a clear top coat is recommended. Gutters are strongly recommended on all buildings. This product is for self-application
We stock 12 colours, available to order below in both 2.5l and 5l tins:

We can also order an additional 52 colours – Please visit your nearest showsite or call us when placing your order if you require a non-stocked colour: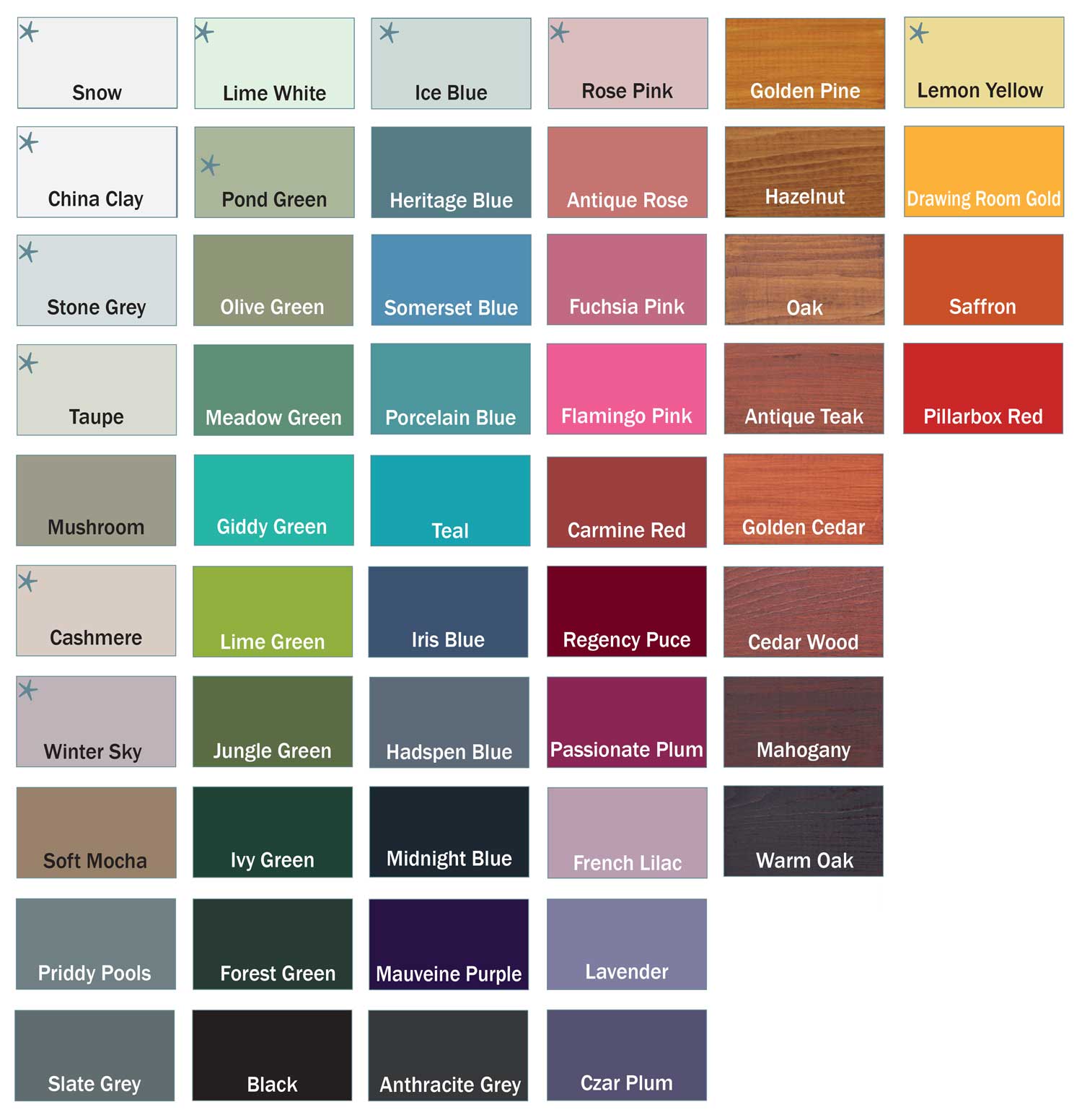 *We recommend a Stain Blocking Primer is applied before painting any colours marked with a star. This ensures that a white containing coloured top coat doesn't discolour by the woods tannins.