5 LITRES ONLY £49 (Stocked colours)
Protek Royal Exterior is a quick-drying water based product that is robust and hard wearing. Clear Royal enhances the natural grain and will protect against peeling and flaking.
Used to protect and enhance wood when you want that natural look that allows your wood to show through.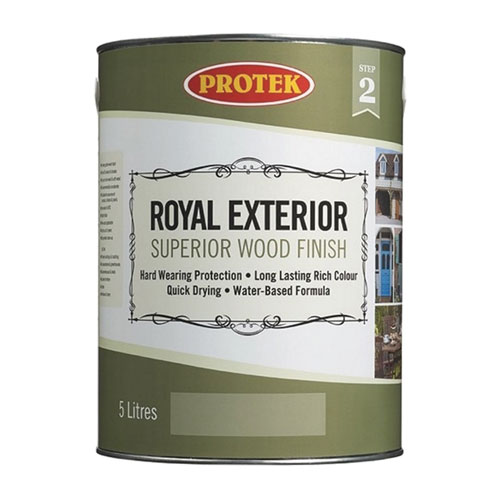 Coverage: 1 Litre will cover approximately 8m²
Please Note:  This is for self application and will have to be applied by the customer after the building is erected
Advice: It is recommended that 2 – 3 coats be applied. If 1 coat is to be applied for a translucent look, apply Clear on top to produce a harder surface finish. Protek Royal is a high-build formulation so each extra coat increases the colour and sheen. No base coats or primers required. When applied to floorboards a top coat of polyurethane sealant or varnish should be applied to protect against heavy foot traffic.
Please Note: This information was taken from the Protek website.